Universal Pillar Tool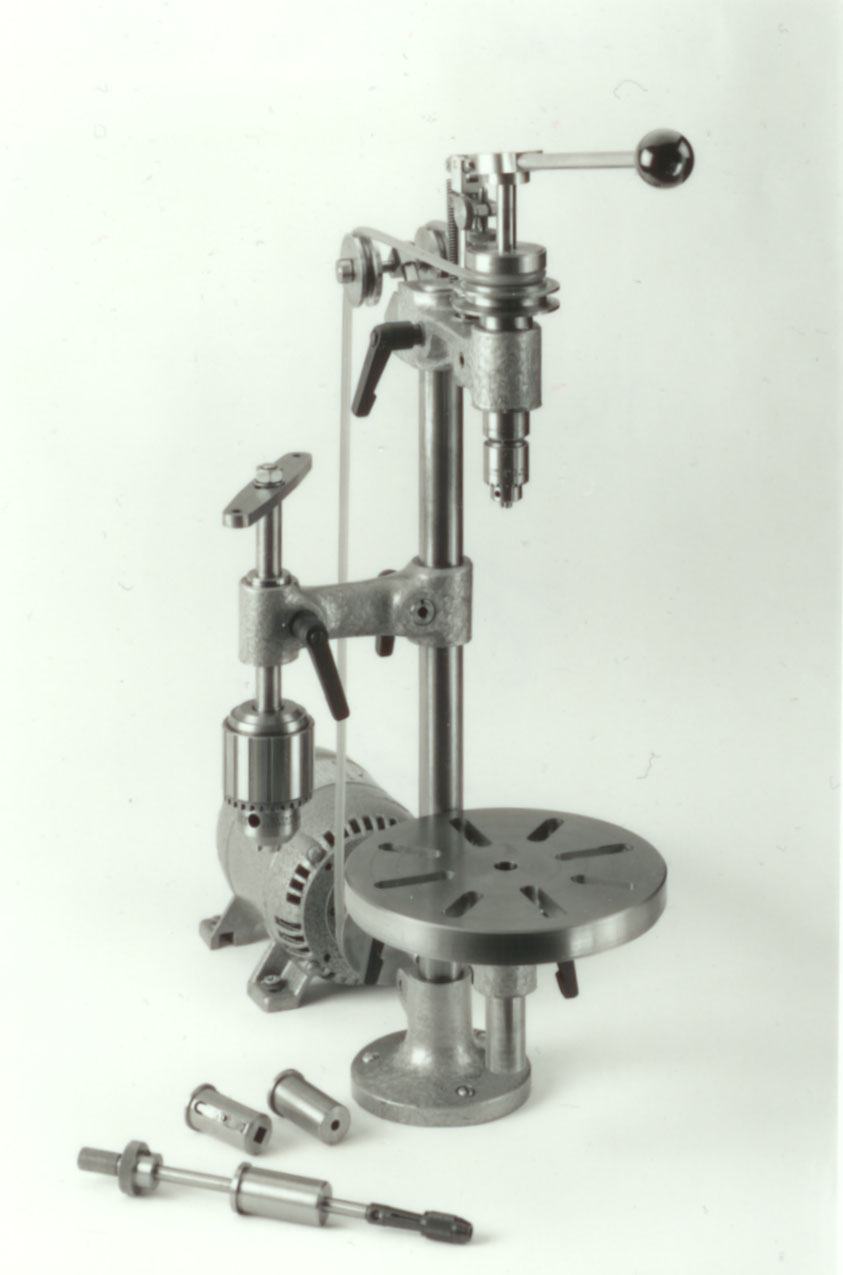 Coveted by Model Engineers, Horologists and craftsmen of virtually every persuasion, The Universal Pillar Tool is the weapon of choice for many common tasks in the workshop.
The basic unit provides consistent tapping, stamping and rotary marking capabilities - job after job.
Adding attachments then provides further scope for drilling, staking and fine bushing/reaming.
Designed in 1974, the "UPT" has been built and used in 1,000's of workshops around the world. The project itself has become a "Rite of Passage" with all builders benefitting from George Thomas' wisdom and and attention to detail.
To complete the UPT kits - you will need a copy of "Workshop Techniques" (G H Thomas).