Dynamic Tool Post Grinder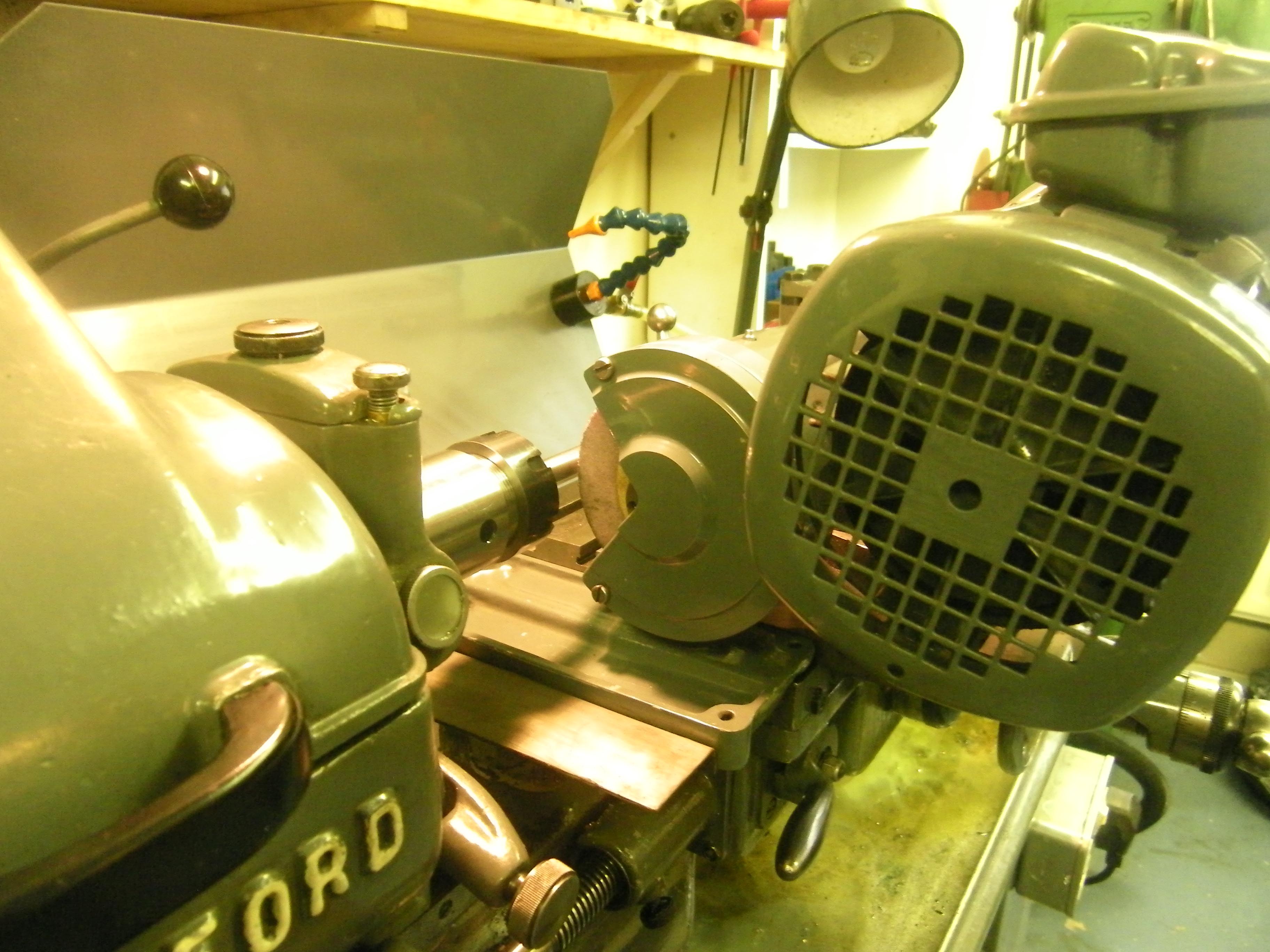 We are pleased to announce this unique addition to the Hemingway range. The Dynamic Tool Post Grinder, designed by Gordon Cornell, is the finest machine in its class - by far! Suitable for lathes of 3½" centre height and up, the Dynamic brings entirely new capabilities to your workshop.
Ground surfaces are a luxury typical denied to the small workshop owner. Dedicated machinery is too expensive and large for occasional use. The Dynamic overcomes these issues - providing precision, versatility and refinement to your work. Quickly fitted to the lathe's top slide, the Dynamic will remove even hardened material in 0.0001"- 0,0020"steps, leaving surface finishes better than Ra 16µ in (0.4µm), all without fuss and bother.
The Dynamic accepts a variety of wheels and guards to accommodate External (cylindrical), Internal (bore) and Surface (face) grinding. A range of motor pullies provides correct shaft speeds of between 6,000 - 26,000rpm.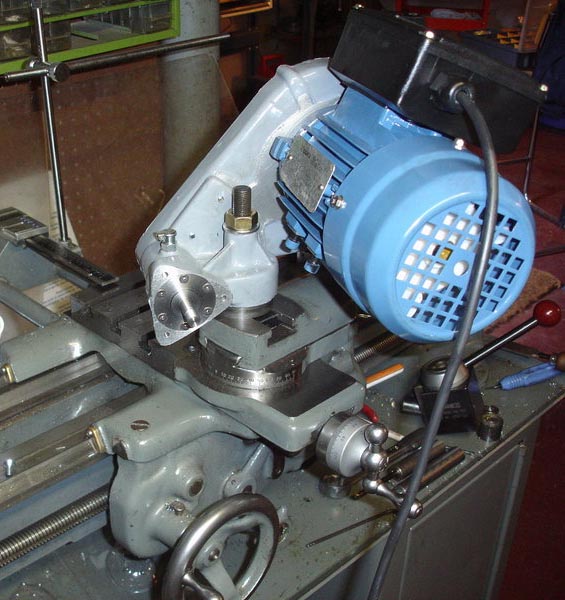 Ideal surface speeds for grinding are from 5,000-7,000 ft/min. (beyond 60mph!) but commercially available machines of this size are hard pressed to achieve the speeds required for cylindrical, bore and face grinding. Their compromise is generally to reduce the highest speed available which rules them out of contention for grinding the small bores often required in the home workshop. In contrast, the Dynamic Tool Post Grinder provides 45% higher speed for bore grinding with 30% more power than its most popular commercial rival. Also, being a more robust machine, the Dynamic yields superior results even at lower spindle speeds.
Additional competitive features include guarding and clamping for the wheels which, whilst conforming to safety requirements, allow better clearance for tailstock support and for dressing the side of a wheel for grinding up to a shoulder.
Our Myford Chip Tray (HK1580) can be filled with cutting oil, suds or water to catch and prevent the rebound of debris. The Chip Tray is available as a separate item.