Memories - Factory Fortnight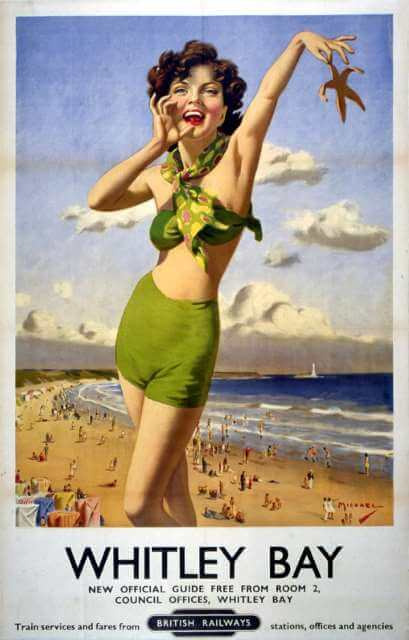 In days gone by, many thousands of UK factories closed en masse for their two week summer vacation. Since there was no one left to sell to in the city, shops, restaurants, cinemas and virtually everything else closed too!
In the Midlands, the "Factory Fortnight" signaled spontaneous traffic jams down the M5 to the West Country and up the M6 to Blackpool and North Wales. All the big cities of the North fell silent whilst anywhere with a beach was overrun.
This tradition allowed manufacturers to plan 14 days of essential maintenance and to introduce new products and processes without the stress of production. For workers and their families this also provided some welcome certainty - despite the crowds!
So cherished was the break that if a skilled worker was asked to stay behind, they would be offered double-pay and "time off in lieu". Only armed with this windfall, could they begin to discuss it with their family...
At Hemingway, we've just returned from our very own Factory Fortnight. Refreshed and ready for the grind, only the memories and few bug bites remain!
Quorn Mk3 - Grinding Flutes the Easy Way
This 3 minute clip from Chronova Engineering shows the new and simple method for regrinding helical flutes on the Quorn Mk3. Both primary and secondary clearance angles are set from a graduated collar. The method, described in the User Notes, requires no calculations or awkward wheel height adjustments. A further clip from Chronova describes conical drill grinding following Prof. Jorge Hugel's method.
The Gack Free-Vice

This Free-Vice will lock your job directly to the milling table, allowing heavy cuts to be taken across the entire surface.
We've all faced those puzzles where the milling vice is not big enough and hold-down clamps get in the way. Where you may have needed to clamp then re-clamp work in the past, you can now enjoy that single facing cut!
The Vice suits T-slot scentres from 1.25"-3.5" (32-90mm) and will earn its keep on all common milling machines.
The Quorn Mk3 T&C Grinder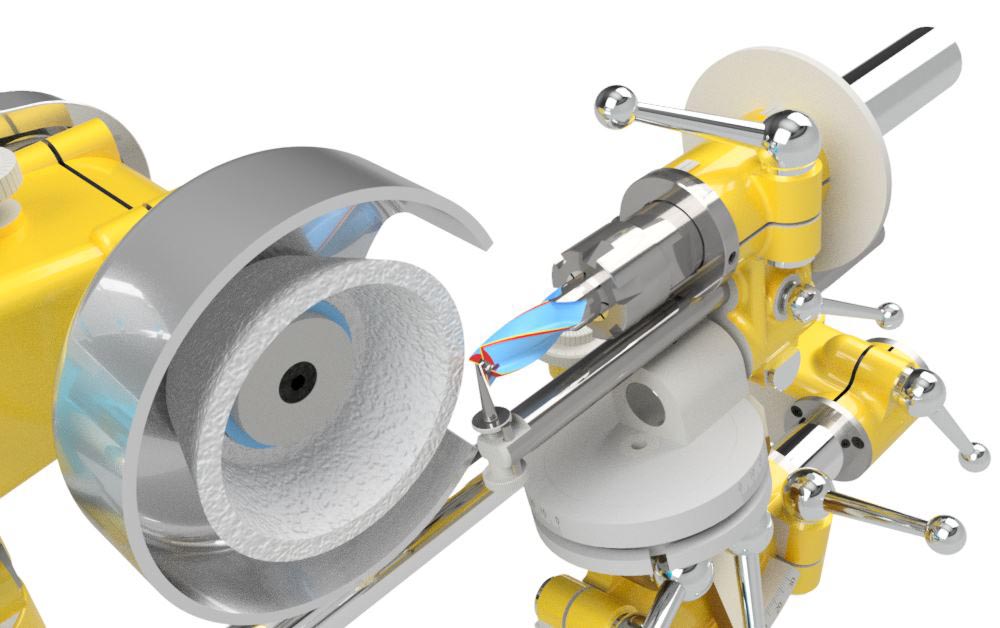 We'd guess that the Quorn Universal Tool & Cutter Grinder is known by just about everyone who owns a small workshop. If you haven't built one - "odds on" you've thought about it?
Launched by Prof. Dennis Chaddock and Model Engineering Services in 1974, the Quorn is a triumph of engineering design and a hugely desirable asset.
Now... what if we were to tell you that:
• Following an agreement with Ivan Law at MES, Hemingway are proud to have become the sole authorised supplier of the Quorn.
• The new Quorn Mk3 design has been released, offering customers a much quicker build and easier, more accurate set-ups.
• FULL material kits are now available. Not just castings but everything required to complete your Quorn Mk3.
SURELY YOU WOULD BE INTERESTED?